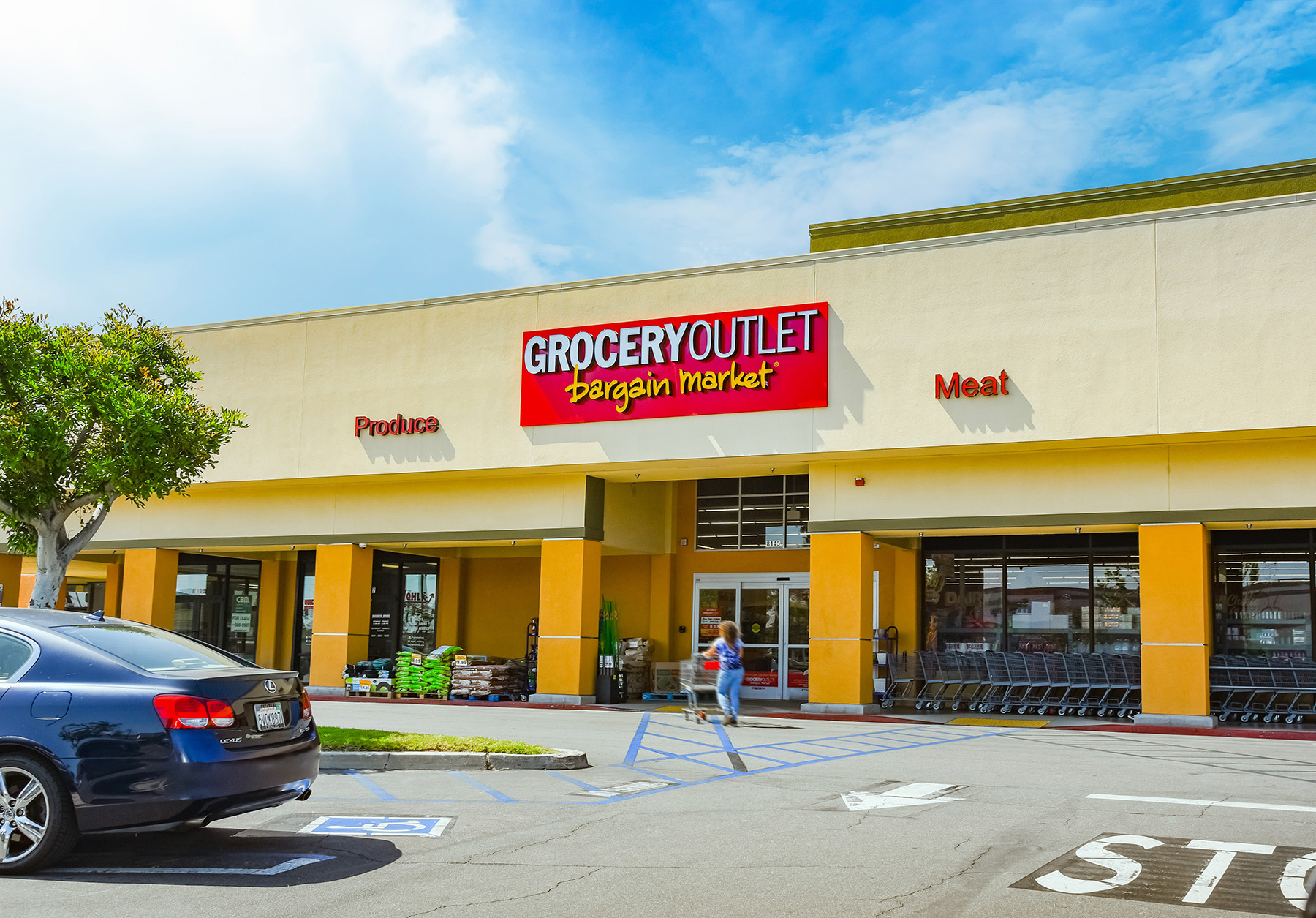 LONG BEACH, Calif. - Hanley Investment Group Real Estate Advisors, a nationally recognized real estate brokerage and advisory firm specializing in retail property sales, announced today that the firm recently completed the sale of El Dorado Shopping Center, a 74,500-square-foot shopping center anchored by Grocery Outlet and Dollar Tree in Long Beach, California. The sale price was $21,250,000.

Hanley Investment Group's Executive Vice President Kevin Fryman and President Ed Hanley represented the seller, DPI Retail of El Segundo, California. The buyer was a partnership managed and represented by Milan Capital Management of Orange, California.

"We generated multiple qualified offers for this daily-needs shopping center and procured a 1031 exchange buyer. We maximized price by educating the buyer about value creation through the lease-up of the vacant pad building and a potential break-up strategy," said Fryman.

"The property offered a rare value-add opportunity to lease up a 5,040-square-foot former restaurant located on the hard corner at Norwalk Boulevard and Wardlow Road, which has 40,000 cars per day," Fryman continues. "The buyer could re-tenant the existing building or execute a ground lease."

"Working with the team at Hanley was a real pleasure," said Christopher Nichelson, president of Milan Capital Management. "It's unusual to work with a broker as proactive and diligent as Kevin. There were a couple of issues that could have been real speedbumps in this transaction, but thanks to Kevin's calm and forward-thinking deal-making capabilities, the road to closing was smoother than it really should have been."

El Dorado Shopping Center is located on 7.01 acres at the signalized intersection of Norwalk Boulevard and Wardlow Road, 8105-8195 East Wardlow Road, in Long Beach. The shopping center, which was 93% occupied at the time of the sale, was built in 1965 and renovated in 2003. Over 513,000 residents with an average household income of $120,000 reside within a five-mile radius of the property. 

"Grocery Outlet executed a 10-year lease in 2019 with 10% increases every five years, demonstrating its commitment to the site," noted Fryman.

Fryman continues, "Investors see a flight to safety and security in the grocery sector, especially with value grocery retailers like Grocery Outlet."

Grocery Outlet (NASDAQ: GO) is a high-growth, extreme-value retailer of quality, name-brand consumables and fresh products sold through a network of independently owned and operated stores. The Emeryville, California-based chain has more than 430 stores in California, Oregon, Washington, Idaho, Nevada, Pennsylvania, New Jersey and Maryland.

Dollar Tree (NASDAQ: DLTR; S&P: BBB) is the largest and most successful single-price-point retailer in North America, with 8,060 stores and has successfully operated at the center since 2009. In 2019, Dollar Tree extended its lease by five years in 2019, reported Fryman.

Ranked 137 on the Fortune 500 list, Dollar Tree, Inc. is two iconic brands — Dollar Tree and Family Dollar — delivering value and convenience through complementary businesses. Serving North America for more than 63 years, the company is dedicated to making people's lives better.

The city of Long Beach is the seventh most populous city in California and was ranked 26th in the list of the "Best City in the U.S. to Start a Business," according to WalletHub (2021). The Port of Long Beach is the second busiest seaport in the U.S. California State University-Long Beach boasts 34,000 undergrads, graduates and professionals plus 2,322 full- and part-time staff.

In the past 45 days, Hanley Investment Group has sold 26 retail properties totaling $189 million, including the sale of four anchored shopping centers. In addition to the sale of El Dorado Shopping Center in Long Beach, Hanley Investment Group arranged the sale of a 42,800-square-foot Walgreens-anchored shopping center, shadow-anchored by a Kroger grocery store in the Houston metro area; a 180,000-square-foot shopping center with anchors Burlington, Dollar Tree, Marshalls, Planet Fitness and Hibbett Sports and shadow-anchored by Target in Houston; and an 82,000-square-foot Smart & Final-anchored shopping center in Simi Valley, California, which sold for $19.6 million.

"The recent sales of these four anchored shopping centers continue to demonstrate that shopping centers with strong fundamentals are still trading at favorable cap rates," Fryman noted.

"2022 was another record year for Hanley Investment Group and the momentum has continued into 2023," said Fryman. "Based upon the number of closings we have already had in 2023 and the strong interest we are experiencing with our listings, we feel that 2023 will be another strong year for Hanley Investment Group."

About Hanley Investment Group

Hanley Investment Group Real Estate Advisors is a real estate brokerage and advisory services company with a $10 billion transaction track record that specializes in the sale of retail properties nationwide. Our expertise, proven track record, and unwavering dedication to putting clients' needs first set us apart in the industry. Hanley Investment Group creates value by delivering exceptional results through the use of property-specific marketing strategies, cutting-edge technology, and local market knowledge. Our nationwide relationships with investors, developers, institutions, franchisees, brokers, and 1031 exchange buyers are unparalleled in the industry, translating into maximum exposure and pricing for each property. With unmatched service, Hanley Investment Group has redefined the experience of selling retail investment properties.
For more information, visit www.hanleyinvestment.com.
Media Contact
Company Name: Hanley Investment Group Real Estate Advisors
Contact Person: Kevin Fryman, Executive Vice President
Email: Send Email
Phone: 949.585.7674
Address:3500 E. Coast Highway, Suite 100
City: Corona del Mar
State: California
Country: United States
Website: https://hanleyinvestmentgroup.com/