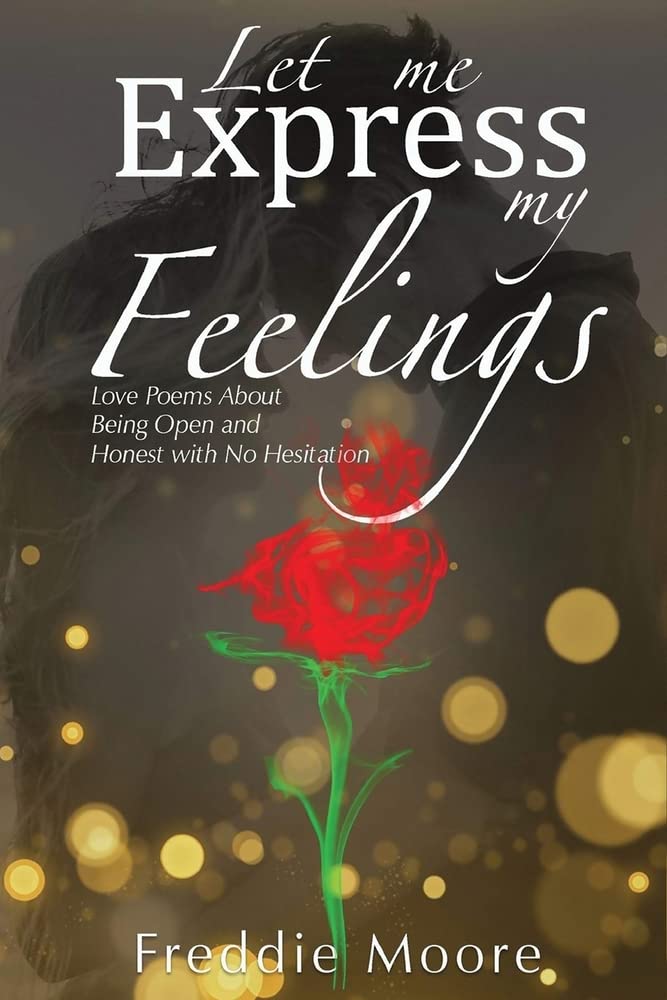 A Beautiful Collection of Poems That Celebrates the Power of Love and Honesty
Author and poet, Freddie Moore, invites readers to join her on a journey of self-discovery and love through her latest collection of poems, "Let Me Express My Feelings". This heartfelt collection offers a unique perspective on love and relationships, and explores the importance of being open and honest in all aspects of life.
Moore's words are both passionate and raw, as she lays bare the complexities of the human heart and celebrates the joy and beauty of true love. Her poems touch on themes of vulnerability, trust, and the power of communication, encouraging readers to open their hearts and minds to the possibility of deep and meaningful connections with others.
Whether you're a poetry lover or simply seeking inspiration and guidance on matters of the heart, "Let Me Express My Feelings" is the perfect choice. Moore's words will move you to tears, uplift you, and inspire you to live life with no hesitation, and to always express your feelings with honesty and authenticity.
So, if you're ready to embark on a journey of self-discovery and love, pick up your copy of "Let Me Express My Feelings" today, available on Amazon. You won't be disappointed!
About Author's Tranquility Press
Author's Tranquility Press is a top publicity agency known for delivering innovative solutions designed to help writers across genres to reach a wider audience. The company combines the use of the latest technologies and the expertise and diverse experience of the team to provide quality, relatable content to as many people as possible, irrespective of their location across the globe.
Media Contact
Company Name: Author's Tranquility Press
Contact Person: Patricia Adams, Marketing Supervisor
Email: Send Email
Phone: (866) 411-8655
Address:3800 CAMP CREEK PKWY SW BLDG 1400-116 #1255
City: Atlanta
State: Georgia, 30331
Country: United States
Website: www.authorstranquilitypress.com