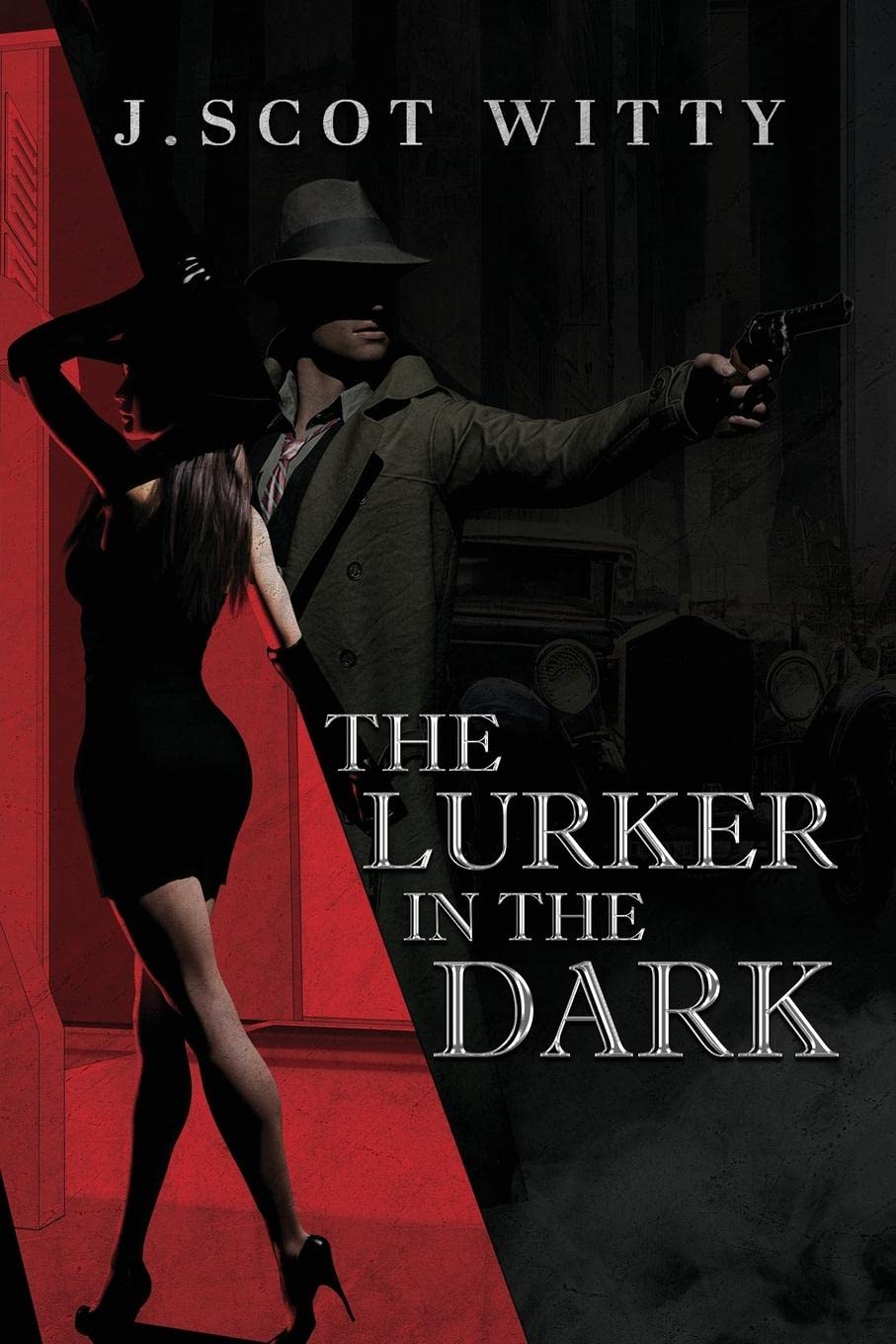 Step back in time to the 1920s, where jazz filled the air and danger lurked around every corner. In this thrilling detective story, follow private investigator Maurice Landgrave and his protégé, Emmeline Quinn, as they race against time to solve a murder case and clear Landgrave's name.
"The Lurker in the Dark" is a gripping tale of conspiracy, intrigue, and danger. Accused of killing his own partner, Landgrave has only three weeks before his trial. With the help of Quinn, they embark on a dangerous journey, following the last case of their friend and partner to uncover the truth.
As they delve deeper into the mystery, they encounter a web of deceit, involving international thieves, occultists, gangsters, and modern-day robber barons. With so many suspects and so little time, they must solve an ancient puzzle to find the true murderer and clear Landgrave's name.
Author J Scot Witty expertly weaves a tale that will keep you on the edge of your seat. The story is set in the heart of the jazz age, with a perfect blend of nostalgia and suspense. Witty's attention to detail and vivid descriptions will transport you back in time to a world of speakeasies and danger.
"The Lurker in the Dark" is a must-read for fans of detective novels, historical fiction, and suspenseful thrillers. This novel will keep you guessing until the very end, with its clever plot twists and intricate storyline.
Join Maurice Landgrave and Emmeline Quinn on their journey to solve the murder case and clear Landgrave's name. Get your copy of "The Lurker in the Dark" today on Amazon and prepare to be transported to a world of danger, intrigue, and suspense.
About Author's Tranquility Press
Author's Tranquility Press is a top publicity agency known for delivering innovative solutions designed to help writers across genres to reach a wider audience. The company combines the use of the latest technologies and the expertise and diverse experience of the team to provide quality, relatable content to as many people as possible, irrespective of their location across the globe.
Media Contact
Company Name: Author's Tranquility Press
Contact Person: Patricia Adams, Marketing Supervisor
Email: Send Email
Phone: (866) 411-8655
Address:3800 CAMP CREEK PKWY SW BLDG 1400-116 #1255
City: Atlanta
State: Georgia, 30331
Country: United States
Website: www.authorstranquilitypress.com