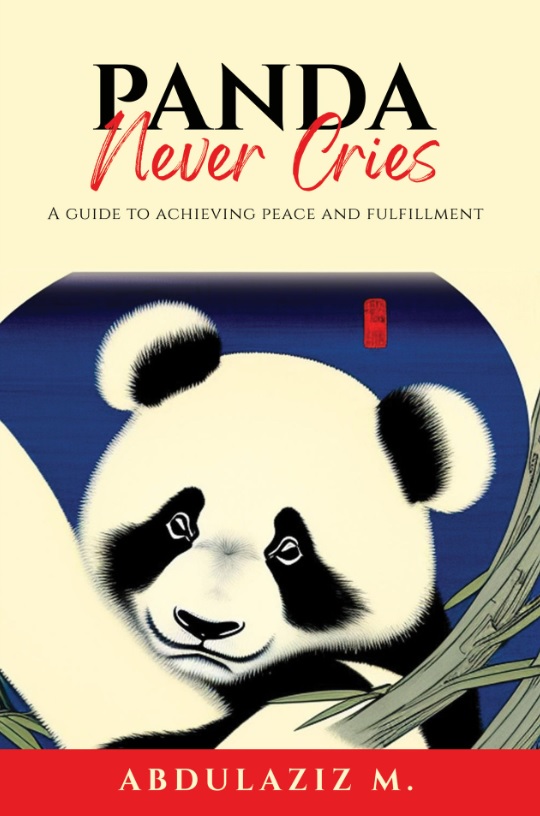 Visionary Author Abdulaziz M. Introduces Panda Never Cries: A Guided Path to Personal Peace & Fulfillment
Unleashing a unique blend of life wisdom inspired by the serene nature of the panda, Abdulaziz M., renowned businessman and motivational orator, proudly presents his debut self-help masterpiece, "Panda Never Cries: A Guide to Achieving Peace and Fulfillment." Now available on Amazon with ISBN: 9789693292299, this book is a beacon of hope and inspiration for those navigating life's myriad challenges.
Rather than being just another addition to the self-help genre, "Panda Never Cries" marries profound wisdom with the imagery of the tranquil panda. It guides readers across pivotal themes, including:
Embracing Resilience: Highlighting the panda's endurance, it encourages readers to thrive amidst adversities.
Seeking Balance: The art of balancing drive with contentment and dreams with reality is profoundly delved into.
Valuing the Journey: Reminding readers to relish life's journey as much as its destinations.
Accepting Change: Recognizing change as an avenue for personal evolution, inspired by the adaptability of pandas.

The book resonates deeply with:
Young Adults: Offering guidance through adulthood's intricate passages.
Entrepreneurs: Providing reflections from Abdulaziz's entrepreneurial sojourn.
Transitioning Professionals: A beacon during career shifts.
Self-Improvement Enthusiasts: Emphasizing mindfulness and personal growth.
Parents: Imparting wisdom to shepherd the next generation.

A man of many talents, Abdulaziz M.'s experiences encompass diverse roles in engineering, sales, marketing, and more. Known for his poise even amidst high-profile circles, he embodies the "Panda Mindset" – a philosophy of deeply cherished present living.
"Panda Never Cries" stands not only as a guide but as Abdulaziz's legacy for his sons, aiding them and all readers in traversing life's unpredictable terrains.
Explore more about "Panda Never Cries" and Abdulaziz M. at The Panda Mindset or purchase the book on Amazon.
http://www.thepandamindset.com/
https://www.amazon.com/dp/B0CDV6R7C9
About Abdulaziz M.:
A multi-faceted business man, motivational speaker, and author, Abdulaziz M. celebrates the tapestry of life. "Panda Never Cries" is his ode to life's profundities, bequeathing the wisdom of the Panda Mindset to his beloved sons and all readers.
Media Contact
Company Name: BookBuzz
Contact Person: Amanda - PR Manager
Email: Send Email
Phone: 7065098422
City: New York
State: NY
Country: United States
Website: https://www.bookbuzz.net