Are you always looking for ways to improve your life and finally feel in control? Are you wanting to find success, but are unsure of how to make that happen? Marie Pierre, the author of Creating Your Own Success – Find Your Purpose and Take Control Over Your Life, is someone who believes in finding your own power to create the life you want, and she has always strived to work hard to do just that.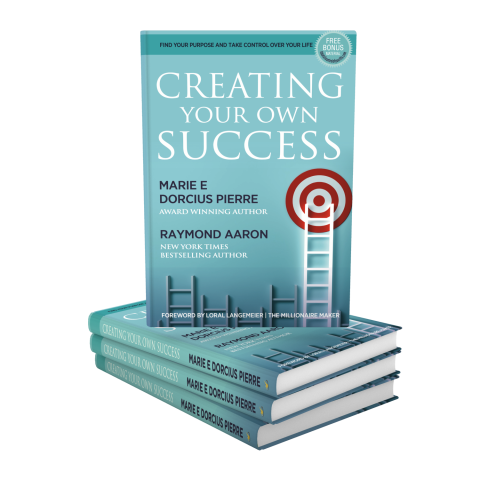 She has written this book to help you find your way, and reach the point of success that you have been searching for. It's not just about changing certain aspects of your life; to make a big change and to truly be successful, you need to take away all habits and activities that do not serve you, and start fresh. To create a great life for yourself, you need to start from scratch, and take it one step at a time. Creating the life you want begins with your mindset, and changing the way you approach each and every day. Life opens up for you when you let the good in, and Marie makes it clear that you can have it all when you bring in and focus on positivity. 
Throughout her book, Marie will teach you how to believe in yourself again, and give yourself the motivation to keep pushing through any challenges that may arise. You will find new, creative ways of living instead of getting stuck in the same routine, and you will come out the other side feeling refreshed and ready to create the future you have always wanted. This book is the template for your success story, and all it takes is for you to take the first step forward by opening it to the first page. Are you ready to start mastering yourself and your future? 
Creating Your Own Success – Find Your Purpose and Take Control Over Your Life is available on Amazon.
Media Contact
Company Name: Marie Pierre
Contact Person: Marie Pierre
Email: Send Email
Country: United States
Website: www.takefullcontrolofyourlife.com