SHAH ALAM, Malaysia, Feb 28, 2023 - (ACN Newswire) - LEON FUAT BERHAD, a manufacturer and trader of steel products specialising in rolled long and flat steel, today announced that the Group reported a 15.6% increase in revenue to RM1.03 billion for the financial year ended 31 December 2022 (FY2022) compared with RM886.58 million recorded for the preceding financial year (FY2021).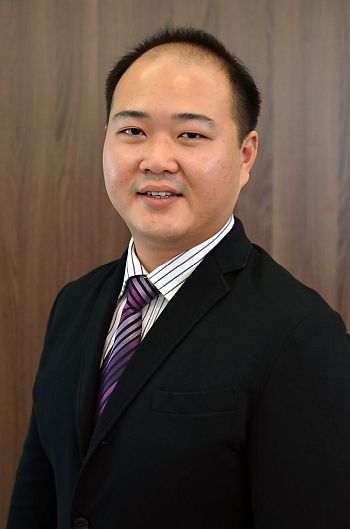 Calvin Ooi Shang How, Executive Director of Leon Fuat



For the financial year under review, the Group reported a profit before tax (PBT) of RM36.92 million, a 78.6% decrease compared with RM172.85 million for the FY2021. For the FY2022, the Group registered profit after tax (PAT) of RM29.54 million, a 78.3% decrease compared with RM135.98 million for the FY2021.

The Group reported revenue of RM238.15 million for the fourth quarter ended 31 December 2022 (Q4FY2022), which is a 6.3% decrease compared with RM254.21 million reported for the corresponding quarter of the preceding financial year (Q4FY2021).

For the Q4FY2022, the Group recorded a loss before tax of RM7.49 million compared with PBT of RM38.61 million registered for the Q4FY2021 while a net loss of RM5.14 million was reported for the Q4FY2022 as compared with PAT of RM29.09 million recorded for the Q4FY2021.

For the quarter under review, the trading segment contributed 32.7% to revenue while the processing segment contributed 67.2%.

Calvin Ooi Shang How, Executive Director of Leon Fuat said, "While there was an increase in revenue for the FY2022 attributable to the increase in revenue for both the trading and processing segments of the Group, the gross profit margin decreased by approximately 14.8 percentage points compared to the FY2021 and that has had an impact on the Group's overall gross profit (GP), which decreased 58.8% to RM91.26 million. The overall GP was also affected by inventories written down of RM12.93 million compared with RM0.37 million for the FY2021 as certain inventories were measured at its estimated net realisable value."

"The Group will continue to expand market reach leveraging on its diversified customer base comprising small-medium enterprises (SMEs) across various industries. We remain cautious on the outlook for 2023 despite the domestic economy's growth momentum in 2022 as exports face headwinds while the operating landscape continues to be impacted by inflationary pressure and a weak ringgit, which also affect SMEs. We will continue to take the necessary proactive measures to enhance productivity and efficiency of our operations."

Leon Fuat Berhad: [BURSA: LEFU] , https://www.leonfuat.com.my/

Source: Leon Fuat Berhad

Copyright 2023 ACN Newswire . All rights reserved.