03/09/2023, Banbury // PRODIGY: Feature Story //



The Little Hay Co., a Cotswold-based supplier of premium hay for rabbits and other small pets, has implemented a range of discounts and reductions to offer support and ensure regular customers receive value for money in a time when household costs are rising.

Ongoing discounts of up to 10% are intended to make feeding pets nutritious, natural, and balanced food sources more affordable, with species such as rabbits and guinea pigs reliant on fibrous hay to maintain healthy digestion and teeth.

The independent producer has also introduced a cost-effective Meadow Hay alternative at a lower price of £2 per kilo to support customers looking to reduce feeding expenses but maintain the best quality food sources.
Loyalty Discounts From The Little Hay Co.
New customers receive a significant 25% discount on initial premium hay orders when setting up a repeat delivery. These are available everyone, two, three or four weeks with the same reduction applied, allowing flexibility for those with multiple pets. Subsequent orders are also discounted by 10%.
The company, which has been trading for over a year, conducted a price review in December 2022 amid the cost-of-living crisis to look at opportunities to make conscious decisions about where it could help by introducing price cuts on hay bales, which are now live on the website.
Other discounts are available through the brand's affiliate network, comprising advocates for the company who post about their pets, feeding experiences and opinions of The Little Hay Co. products.
Affiliate links offer a discount of up to 15% using a code, and customers can source a representative through the Little Hay Co. Brand Rep pages online.
Value for Money From Independent UK Retailers
While increasing everyday expenses are common knowledge, a recent BBC report indicates that larger supermarkets and international brands may be capitalising on consumers' expectations of paying higher prices at the till.
As a relatively young business, The Little Hay Co. is led by an experienced team, including its founder, a professional farmer, and has used this to investigate ways to reduce overall costs through efficiencies, including an innovative production and storage process that delivers a 'magic' 12% water content, optimal for animal health.
Using subscription reductions and loyalty schemes is one of many ways for families to lower their average expenditure.
Other possible solutions include bulk buying, where storage space is available, achieving economies of scale by reducing petrol or delivery costs and buying larger packs or units of products that typically reduce price in terms of volume.
Animal welfare charities have reported a spike in pet abandonment, as people struggle to care for their animals, with 15,000 calls made to The Dogs Trust in 2022, a 54% increase from the previous year, enquiring about surrendering a pet for rehoming.
The Little Hay Co. recognises the budgetary pressures households face. Repeat order discounts, affiliate marketing discount codes, independent price analyses and a new, lower-cost feeding hay product make caring for family pets more affordable.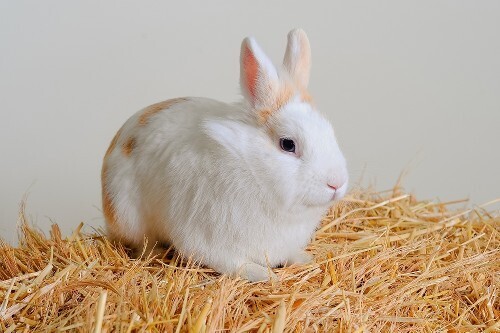 Preventing Pet Health Conditions Through Diet
One often overlooked aspect of pet keeping is that, by prioritising the highest quality food possible, households can reduce the overall costs of caring for any pet by lowering exposure to preventable health conditions, including obesity, gastrointestinal issues, and dental disease.
Rabbits require a dental check every six months to maintain good health, but they should not need teeth trimming (a procedure that costs roughly £50 to £100 per visit) if they have been fed a balance diet of hay, fresh vegetables, and other complete foods.
A lack of hay, or low-quality, dusty hay, can introduce mould spores into a rabbit's environment, preventing them from naturally passing balls of hair and food. In the worst-case scenarios, a lack of fibre and carbohydrates can lead to gastrointestinal ileus, a potentially fatal condition where the animals digestive system slows and sometimes stops working altogether.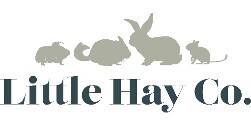 Other species, such as guinea pigs and smaller rodents, also rely on rich, green, and nutritious hay to prevent teeth from overgrowing, decaying, breaking or developing sharp, painful spurs, which may require surgical intervention to remove.

Many pet owners assume that pellets and other manufactured foods meet all their animals' nutritional requirements, which can result in costly veterinary treatments and more serious health conditions. The average cost of a vet consultation for a rabbit or other small species is £50, excluding charges for treatments, procedures, or medication prescriptions.

By pre-empting potential health issues and focusing on preventative health through high-quality foods, animal lovers and households with chickens and other small pets can avoid the distress, expense, and time necessary to manage conditions contributed to by poor diet.



Media Contact:
Masie Copestake
The Little Hay Company
Instagram: @littlehayco



Source: Woya - Digital PR

Release ID: 547902

Original Source of the original story >> Little Hay Co. Launches Range of Discounts to Support Households With Small Pets