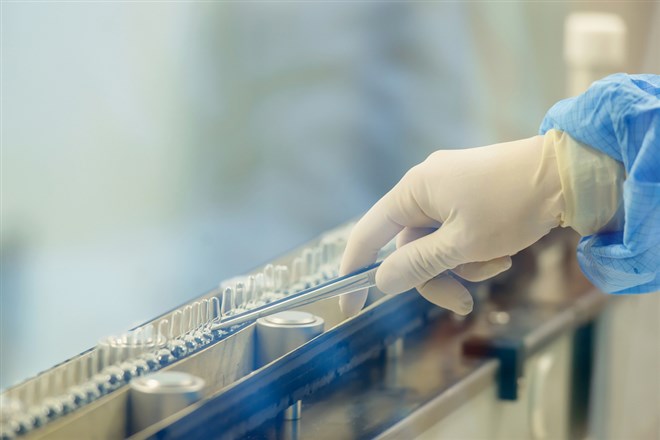 Apexigen Inc. (NASDAQ: APGN) stock hit a limit up, limit down (LULD) pause early in the trading session on January 9. The catalyst is a bullish analyst rating from E.F. Hutton Acquisition Corporation (NASDAQ: EFHTU). The firm gave Apexigen a Buy rating with an $8 price target.  
Apexigen is "a clinical-stage biopharmaceutical company that is discovering and developing a new generation of antibody therapeutics for the treatment of cancer with an emphasis on new immno-oncology products."  
While the words "treatment of cancer" will (and should) grab investors' attention, you should also be aware of the words "clinical-stage" before you consider buying into this rally for APGN stock. For penny stocks like Apexigen, analyst ratings can give legitimacy to a stock. And that seems to be largely what's happening right now. 
The Vanguard of Cancer Research
That's not to say the company doesn't have a compelling story. Few diseases grab the attention of investors as much as cancer. That's because it's hard to find a single person who hasn't been touched by this disease. Many advancements have been made. But a cure is still elusive.  
What makes Apexigen distinct is the approach it is taking. The company aims to use the body's immune system "to combat and eradicate cancer."  
That's a bold claim. But one the company is backing up. They are trying to create novel immuno-cology drugs to serve one of two functions. Either they will specifically block the immuno-suppression induced by tumors, or they will "actively initiate and augment an immuno response against tumors."  
The company attempts to use a patient's immune system "to eliminate tumors and prevent their recurrence." 
But the company does not have a product in the market now. However, in November 2022, the company reported positive data from two early-stage clinical trials for sotigalimab, Apexigen's agonist antibody targeting CD40. According to the National Library of Medicine, CD40 is a co-stimulatory molecule expressed on a range of immune cells and transformed cells in malignant states. Signaling CD40 plays a critical role in modulating adaptive immune responses. 
What Is the Reward? 
As mentioned above E.F. Hutton recently assigned a price target of $8 to Apexigen's stock. That would be a gain of over 300% from the current price. This means that the analyst firm is confident that the company will keep delivering positive results in clinical trials for Sotigalimab. And that's not the only treatment in the company's pipeline.  
However, the sky is the limit when it comes to delivering game-changing cancer treatment. Undoubtedly that has risk-tolerant investors excited about the possibility of getting in on APGN stock at just over $1 per share. 
Plus, Apexigen is still, for now, a small-cap stock. Small-cap stocks have a history of leading investors out of bear markets.  
What Are the Risks?  
Apexigen is not only still in the red but also a pre-revenue company. That means there's always the chance that the company may need to raise capital.  
For penny stock companies, that sometimes means taking actions such as a reverse stock split. When this happens, shareholders receive 1 share at the new price for every X shares they own (typically between 10-25) at the original price.  
Keep in mind there's no sign that Apexigen is planning for this. Typically, this only occurs if the company cannot keep its share price above $1 for at least 10 consecutive trading days. The stock only fell below this threshold in December 2022. And this latest surge pushed APGN stock well above $1. If this holds, investors may have more confidence in holding the stock for the long term.