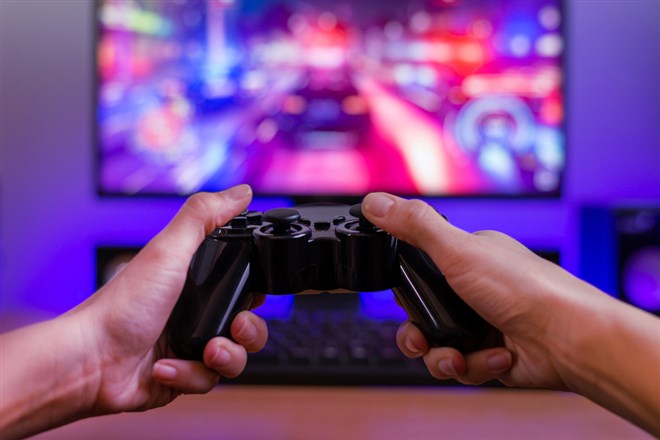 Microsoft (NASDAQ: MSFT) deal or not, the calendar Q4 results, outlook and analysts' activity suggest Activision Blizzard (NASDAQ: ATVI) is the clear choice for gaming investors. The results not only shine in relation to its competitor Take-Two Interactive (NASDAQ: TTWO) but the analyst activity is pushing one stock higher and the other lower while the other is also forecasting a slowdown in business. 
"We are operating in an environment that is in many ways more challenging than we anticipated and we are lowering our Fiscal 2023 Net Bookings guidance to $5.2 to $5.25 billion to take this backdrop into account. Accordingly, we have embarked on a cost reduction program that we believe will deliver over $50 million of annual savings, which is in addition to the $100 million of annual cost synergies that we plan to realize from our combination with Zynga," says Strauss Zelnick, chairman and CEO of Take-Two. 
The slowdown in gaming will affect the entire industry, the salient point here is that one player is in a better position and there is the Microsoft deal to think about as well. Both companies have the approval of the board and shareholders, all that is required now is regulatory approval, and that may come in the 1st half of 2023.
The takeaway is that Microsoft has offered $95 per share in an all-cash transaction, and the stock is trading near $75. That's a gain of $20 per share or about 26%, and it may not take Microsoft to get the stock up to that level. 
Performance Is Relative For The Game Makers 
Take-Two Interactive had a stunning quarter at face value, but the 56% in top-line growth is largely driven by the acquisition of Zynga, which accounts for most of the gain. Take-Two's topline also missed the analyst consensus while Activision Blizzard had a truly good quarter. ATVI posted $2.334 in net revenue for a gain of 8% versus last year. The gain is above the Marketbeat.com consensus and comes with a favorable outlook.
Activision Blizzard did not give specific guidance but expects revenue growth in the high teens for the year and Q1 period. This is below the pre-release consensus but better than what the market feared was coming. Take-Two also provided weaker guidance but a less upbeat outlook for the year. 
"For the first quarter, we expect at least high-teens year-over-year growth for GAAP revenue, at least mid-teens year-over-year growth for net bookings, and at least high-single-digit year-over-year growth for total segment operating income. The first quarter will see significant development and marketing investment in live operations and future releases, including the June launch of Diablo IV," says ATVI in its press release. 
The Analysts Choice Is Clear 
No analyst commentary has shown up for Activison on Marketbeat.com's analysts' tracking pages yet, but the sentiment is clear. The analysts rate Activision a firm Buy compared to a weakening Moderate Buy for Take-Two, and the price target is also more favorable. The target for Take-Two is higher, it implies about 33% of upside, but it is trending lower both before and after the CQ4 release, while the target for ATVI has been steadier than not. 
A look at the chart confirms the market is more interested in ATVI. While both charts show signs of downward pressure, TTWO is trending lower and just set a new low, while ATVI is showing a firm floor above the lowest levels. In this light, ATVI appears to be the safe hold for 2023 and in a better position to rebound when the gaming market gets reinvigorated (because you know it will, people get bored and like to play their games).