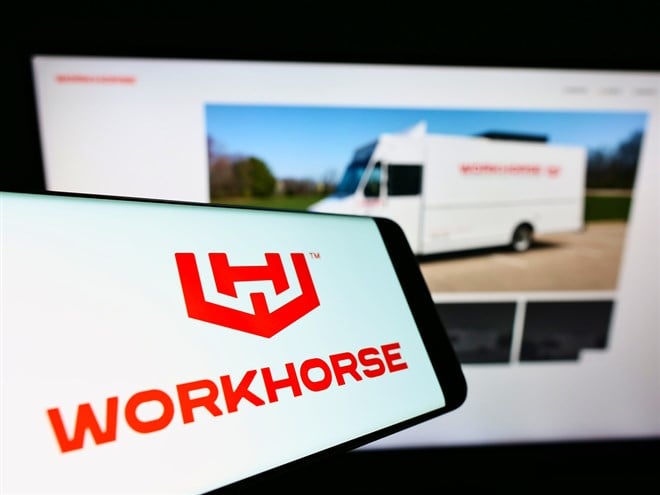 If the short interest is any indication, Workhorse Group has not likely hit its bottom nor have many EV stocks. Mullen Automotive (NASDAQ: MULN) and Workhorse Group (NASDAQ: WKHS) are not unique in their high, 54% short interest (as reported by Fintel.io, including dark pool volume) because this plague spans the group.
Names from Rivian (NASDAQ: RIVN) to Lucid (NASDAQ: LCID), Nikola (NASDAQ: NKLA), and Fisker (NASDAQ: FSR) all have short interest above 50%. That's a telling sign. Having an entire industry sold short to such levels takes a lot of participation. The upshot is that this could spark not one but multiple short-squeezes and it all will take is a catalyst. The most apparent catalyst would be the production of vehicles, the onset of revenue, and earnings which are all forecast to ramp higher. We don't have that now although there are catalysts in the works. 
Workhorse Group Reinvents Itself 
After a shaky year, Workhorse Group may be ready to gain some traction. The company reported Q4 results short of expectations, but this is a hiccup in transitioning to a newer, better company, specifically supply chain delays for the new models. The biggest hurdle over the last year was getting past the C-1000 fallout, which is past the company now. Workhorse cut the program early in the year to focus on the newer W4 CC, W750 and W56 van models. 
The problem with share prices now is that revenue was forecast at $5 million to $15 million just a month ago, so the miss was more noticeable than usual. The takeaway is that production is on track, and the company is still forecasting full-year revenue that meets the Marketbeat.com consensus estimate. The company expects revenue of $75 to $125 million compared to the $111 million consensus figure, which is a wide range but to be expected at this early stage. 
"Looking ahead, we have developed a clear and executable product roadmap and are encouraged by the progress we are making. We are on track to ramp up production and deliveries across our W4 CC, W750 and W56 products in 2023. We're confident in our corporate trajectory and remain well-positioned to win in the commercial EV market with safe, reliable and durable products that create value for our customers, communities, and shareholders."
Production of the W4 CC is underway now following unexpected delays. The W750 and W56 should begin production in Q2 and Q3 and ramp in subsequent quarters. The company has already begun shipping Tropos vehicles which are being manufactured on a contract basis. 
Bad News For Mullen Automotive? 
Mullen Automotive has been in the spotlight as it prepares to begin production of its commercial fleet this quarter. The company has yet to produce a vehicle independently and may lag behind the market now that Workhorse is ramping up production. Conversely, Mullen has several potential deals that could generate significant orders should the company cross the finish line regarding production.
Workhorse Group is ahead of the game, but the Q4 results prove it is not out of the woods yet. Component delays and other supply chain issues are only one of the many hurdles that could trip either of these companies. 
The charts of Mullen Automotive and Workhorse Group are virtually identical in showing the peak of the EV frenzy, the correction, and now a potential bottom. Revenue is the key to driving these stocks higher; when that is present, we may see complete reversals and uptrends in the price action. Until then, short interest should be expected to remain high and drive volatility in both names.