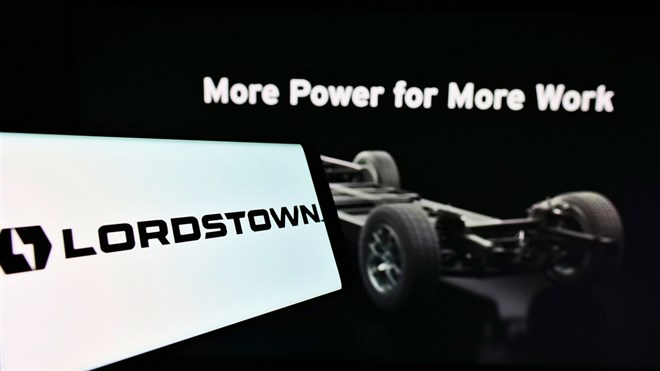 Lordstown Motors (NASDAQ: RIDE) may be the most heavily shorted name in the EV universe, saying something. EV names from Mullen Automotive (NASDAQ: MULN) to Fisker (NASDAQ: FSR) are short 50% or more according to Fintel.io dark-pool data and Lordstown Motors is in the more category.
Officially, short interest in Lordstown Motors is running about 20%, which is high enough. Including the dark pool volume, this stock is short more than 60%, but there is reason to believe the market is ready to reverse. The company just announced a production update that has it on track to resume production by early calendar Q2. It also has what many EV startups don't; it is a significant partner to help fund operations. 
The deal with Foxconn was touch-and-go for a while and may still fail to pan out entirely, but a deal is in place. The latest word is that Foxconn has committed up to $170 million, of which $52 has been funded. The money is coming in tranches, including funds for generational operations and to further collaborative efforts between the 2 technology companies. Among those are the evolution of the Endurance pick-up truck and an entirely new line of vehicles. 
Lordstown Motors Falls Short Of Q4 Consensus 
Lordstown Motors fell short of its Q4 consensus mark, but that is no surprise given the pause in production. The company says defects with components discovered in part by them, in part by the OEMs and in part by the initial customers led to a recall and pause that is yet to be corrected.
The good news is that management says they have a clear "line of sight" to the solution and should be able to give a positive update in the next few weeks. Until then, there are 40 Endurance trucks completed or in process, and 6 have been sold. That's 200% more than what was reported for Q4, albeit less than where the company should be at this point in production. 
Regarding Q4 results, the company reported $0.19 million in revenue, far short of the $1.06 million forecast by Marketbeat's analyst tracking tools. The worst news is that losses accelerated but there are mitigating factors including the cost of initiating production, building inventory and increased R&D. The company was able to reduce SG&A expense which should help with leverage once production is resumed. 
"Through February 2023, approximately 40 Endurance vehicles have been completed or are in process and we have sold a total of six vehicles, of our planned initial batch of up to 500 units. We now have line of sight to the resolution of the issues that resulted in the production pause and voluntary recalls, and in the upcoming weeks expect to announce when we will resume production and deliveries," said Lordstown Motors in its press release. 
Sell-Side Activity Mixed, Institutions Buy Lordstown 
The analysts haven't said a peep about Lordstown Motors since May 2022, and what they said then sold. Interestingly, the institutions have been picking up shares of this stock while it has been trending lower and now own 35% of the company. That's not a significant portion, but it is growing and helping the market put a bottom. 
Price action in RIDE appears to have hit bottom and may be ready to reverse. That reversal depends on the production and the short-sellers so caution is warranted. If the market can get above $1.50 a sustained rally may form; if not, this stock will most likely remain range-bound until there is some substantial change in the news.