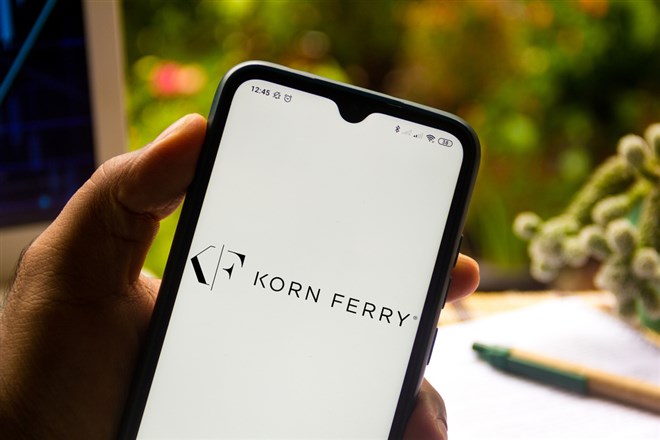 Korn Ferry (NYSE: KFY) delivered its earnings report for the third quarter of its 2023 fiscal year on March 8, 2023. The company scored a double beat, and investors responded by pushing KFY stock up nearly 6%. But one item in the company's earnings report may be predicting more turbulent times ahead.  
The expression "a canary in a coal mine" is used to highlight events that are indicators of future danger. One of the dangers facing the U.S. economy at this time, is the threat of a recession. Many economic indicators point to a weakening economy. But, to date, employment remains strong. In front of that backdrop, Korn Ferry delivered its Q3 2023 earnings report.
What Did the Earnings Report Say? 
First things first. Korn Ferry beat on both the top and bottom lines. It delivered earnings per share (EPS) of $1.01, which was more than 10% higher than the 91 cents predicted by analysts. Revenue reached $680.78 million, higher than the $669.56 million expected.  
Korn Ferry also announced it would be issuing a cash dividend of 15 cents a share. The dividend will be payable on April 14 to shareholders of record on March 27, 2023.  
Decreasing Revenue from its Search Business 
Here's where the news is not so good. Overall fee revenue was roughly flat for the quarter on a year-over-year basis. The $680.8 million that Korn Ferry posted compared to the $680.7 million it posted in the same quarter in 2022.  
But the company did lower its fee revenue guidance for the coming quarter. Korn Ferry now forecasts between $690 million and $710 million. That would be down from the $721.1 million the company posted in 2022.  
The company also said that fee revenue specific to its executive and professional search business declined YOY. The company cited "global economic factors" for the decline.  
On the one hand, this wasn't a surprise. The company had warned investors about the possible softening in its prior earnings report. And at that time, the company told investors it would initiate a cost-cutting initiative to reduce run rate expenses between $45 million and $55 million.  
But when everyone is looking for any sign that employment is weakening, we may look back on this as an early warning sign. We know that layoffs are on the rise. If companies are deciding not to utilize Korn Ferry's services it may be a sign that the companies are planning to leave those positions unfilled. 
What This Means for KFY Stock? 
What any of this means for the broader economy is anyone's guess. The economy is defying expectations. But stock charts do tell a story. And right now, it suggests caution if you're considering a position in Korn Ferry.  
Between the onset of the pandemic and November 5, 2021, KFY stock nearly tripled in share price. But since then, the stock is down nearly 30%, and if the company's search business continues to be under pressure, the stock could have further to fall.  
Analysts give the stock a consensus Moderate Buy rating with a price target that suggests an upside of around 7%. And the stock is attractively valued with a price-to-earnings (P/E) ratio of around 9x earnings. Still, KFY stock seems like a watchlist candidate and not much more at this time.