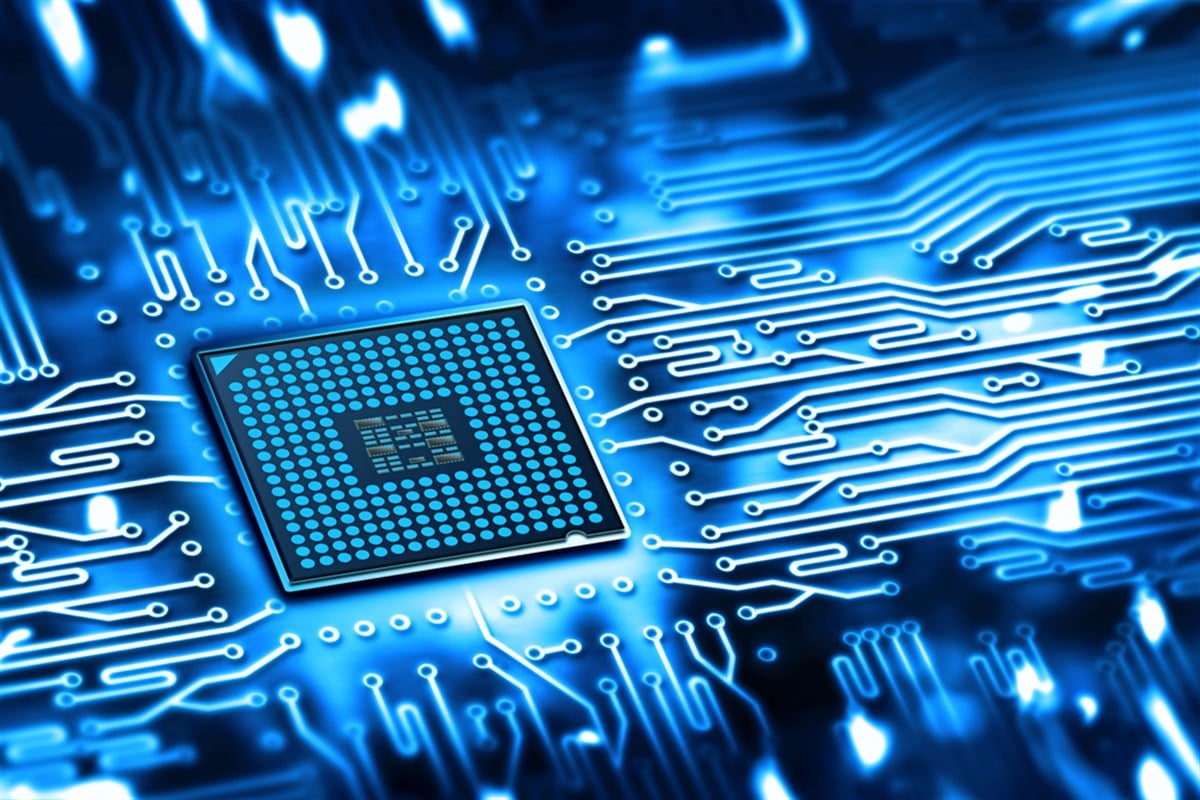 Chip stocks are certainly having a moment, with the sub-industry consisting of fabless semiconductor makers being a top market leader. Nvidia Corp. (NASDAQ: NVDA) is among the S&P 500's biggest winners so far this year, posting a gain of 85.03%. Other industry components, such as Broadcom Inc. (NASDAQ: AVGO) also boast healthy gains. 
But lurking below the radar are two younger fabless chip companies, Impinj Inc. (NASDAQ: PI) and Allegro MicroSystems, Inc. (NASDAQ: ALGM), both of which sport outstanding chart action along with increasing sales and earnings. 
Both those mid-caps rewarded investors recently, with double-digit year-to-date returns. More important, Wall Street expects earnings growth in the next two years. 
A fabless chip maker designs and markets semiconductors but outsources the manufacturing to specialized foundries rather than operating its own fabrication facilities. This allows a fabless company to focus on the design and innovation of the chip instead of the expensive and complex manufacturing process. 
Small companies, as a group, tend to outperform larger ones over time, although not necessarily in any given market cycle. Nvidia's huge outperformance recently is something of an anomaly, but it's also instructive: When a company's product or service is in high demand, sales growth drives earnings growth, which in turn, drives price growth.
Impinj
Seattle-based Impinj has a market capitalization of $3.370 billion, putting it on the smaller side of the mid-cap characterization. 
Impinj specializes in RAIN RFID, wireless technology that uses radio waves to identify and track items. It helps businesses easily identify and collect data on objects without the need for direct contact or line-of-sight visibility. The technology is used in a range of industry applications, including healthcare, retail, airlines, and even for tracking farm-raised fish released into the ocean.
The company went public in July 2016, and like most small, new, companies, has seen a lot of ups and downs since then. It has a beta of 1.47, meaning it's more volatile than the broader market, and larger stocks, in general (although here, too, Nvidia is a bit of an outlier, with a beta of 2.10). 
Analysts Eyeing Profit Growth
Impinj has a lot going for it. The company was profitable in the past two years, with earnings growing 284% last year. Analysts expect that trend to continue, with earnings growing 63% this year and another 31% in 2024. 
As you'd expect to see with a small company, there's not a great deal of analyst coverage, but those who follow the company have a "buy" rating on the stock.
Impinj's chart shows a sideways pattern that's been forming since early February, along the stock's 50-day average. The stock is buyable at the moment, although ideally you'd like to see it overcome resistance at $145. In addition, be aware that the company is due to report first-quarter earnings on April 26. 
Allegro MicroSystems
This is an example of a little-known stock that's been on a tear lately, advancing 50.10% year-to-date.
The New Hampshire-based company has been trending higher since October, as you can see on its chart. It cleared a cup-with-handle buy point above $34.14 on January 31, after better-than-expected fiscal third-quarter results. 
Earnings of $0.35 per share were 84% higher than the year-earlier quarter, while revenue of $248.8 million topped the year-earlier quarter by 33%. 
Earnings growth accelerated in the past two quarters and revenue growth in the past 
The stock jumped 10.66% in more than four times normal trading volume. 
For the current quarter, the company forecast earnings in a range between $0.35 per share and  $0.37 per share, which would be a year-over-year increase. It expects total net sales to be in the range of $260 million to $270 million, also an increase over the year-earlier quarter.
Allegro is a very new stock, having just gone public in October 2020. This puts it in a sweet spot to notch some very big price gains in the coming years. 
Automotive Leading Segment
Allegro operates in four main business segments, automotive, industrials, energy and infrastructure, and consumer. 
In the most recent quarter, automotive constituted 68% of net sales in the quarter. Growth was driven by strong demand in e-Mobility, which, broadly speaking refers to increased electrification of vehicles. You can see where there's some opportunity for the company in that department. 
Industrial accounted for 21% of net sales, primarily driven by continued momentum in the areas of clean energy and industrial automation.
At its recent analysts' day, the company outlined its growth plans in all business segments. 
The stock is extended from its most recent buy point, although current support along the 50-day line may present a fresh buy opportunity.