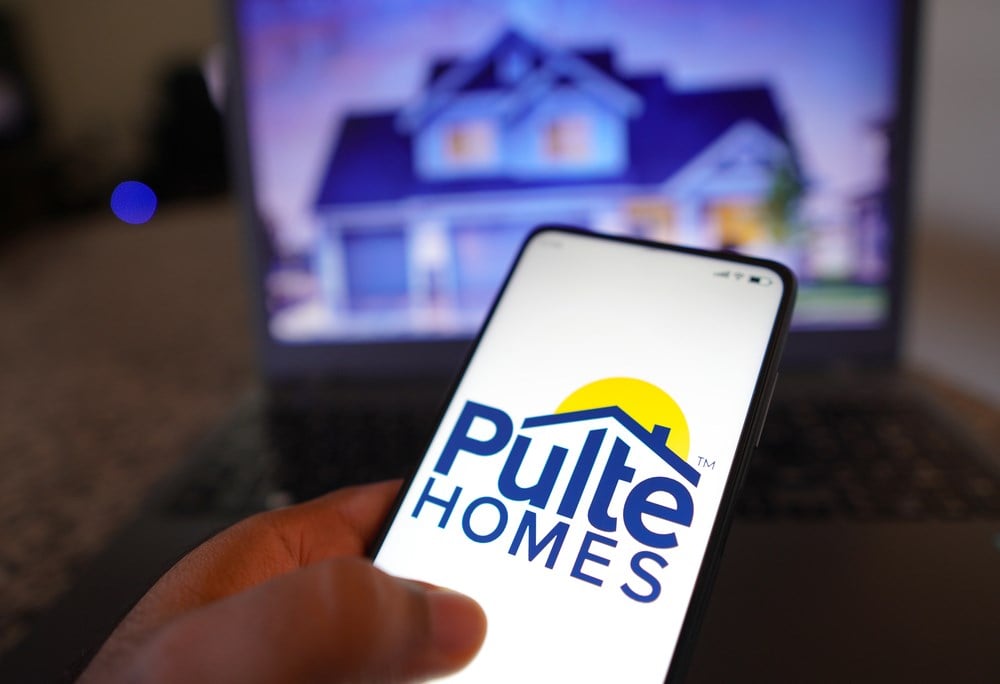 Contrary to doom and gloom coming from some market prognosticators, residential home builders have been a highly investable industry in 2023. Recently, PulteGroup Inc. (NYSE: PHM) has been the best price performer among large and mid-cap homebuilders, although other strong price leaders include D.R. Horton Inc. (NYSE: DHI), Lennar Corp. (NYSE: LEN) and Toll Brothers Inc. (NYSE: TOL), in addition to numerous smaller companies.
As the price leader, with double-digit year-to-date gains, is Pulte now in an overbought zone?
To answer that, let's look at what's been going on with the red-hot home construction industry. 
Since the Federal Reserve began increasing interest rates in March 2022, pundits have been predicting a crash in the housing market. That hasn't occurred. It's true that some purchasers are putting off buys because of high interest rates, but many also realize they can refinance once rates inevitably come down. 
Homeowners Not Giving Up Cheap Mortgages
In addition, it's recently come to light that many owners of existing homes are not selling, causing a scarcity of existing homes on the market. Because they locked in low interest rates, these homeowners understandably don't want to sell, pay off their loans, and then take out a more expensive mortgage for their next home. For now, they're staying put.
But a slower housing market is not anywhere close to being a crashing market. While there may be fewer existing homes on the market, builders of new homes have an advantage. 
For example, in Santa Fe, New Mexico, a fast-growing sunbelt city, Pulte is currently developing in several different areas. That's just one of many communities around the country where Pulte has broken ground in the past two years. 
Wall Street likes what it's seeing throughout the homebuilding industry. Far from cowering in the basement, investors have been raising the roof, sending homebuilders' stocks to record highs.
Homebuilders' ETF In Rally Mode
The largest homebuilders' exchange-traded fund, the iShares U.S. Home Construction ETF (BATS: ITB), is up 6.83% in the past month and up 28.46% year-to-date. Its largest holdings are D.R. Horton, Lennar, NVR Inc. (NYSE: NVR) and PulteGroup. It also holds construction-related stocks including The Sherwin-Williams Co. (NYSE: SHW), Home Depot Inc. (NYSE: HD) and Lowe's Companies Inc. (NYSE: LOW). 
Despite high interest rates, there's no housing crash. The systemic problems of 2008 don't exist today. 
The U.S. Census Bureau reported on May 17 that housing starts increased in April, after dipping in March, on a year-over-year basis. 
Fannie Mae Issues Upbeat Forecast
Meanwhile, Fannie Mae, a government-sponsored entity that promotes homeownership by providing liquidity to the mortgage market, offered an upbeat assessment of the housing market despite its view that the economy will slow.
So what does all this mean for shares of Pulte, which has been the top performer among large homebuilders in recent months?
PulteGroup earnings and revenue have both been growing at double-digit rates in the past eight quarters.  
The stock has posted the following gains: 
1 month: 12.08%
3 months: 29.48%
YTD: 54.43%
It doesn't take an advanced degree in finance to understand that profit-taking, even in moderate amounts, is inevitable at some point. 
Support At 10-Day Line
The PulteGroup chart shows a pullback on May 19, with the stock easily finding support at its 10-day moving average. That shows a little bit of profit-taking, but it could also mean the stock is simply behaving in accordance with algorithms that may be driving some selling. Broad markets were also trending lower. 
But when any individual stock has notched such solid and consistent price gains, always keep in mind that it may be in overbought territory, and a pullback may be near. That's normal, and doesn't indicate a problem; it simply means some big investors are taking money off the table and deploying it into stocks just beginning their rallies. 
Of course, big institutional selling leads to a correction in the stock, but that also sets the scene for new buyers to come in at a lower valuation. 
Reversion To The Mean?
PulteGroup stock is currently trading 11.9% above its 50-day average. That's a pretty high number, and indicates that a reversion to the mean could be in the cards. If you hold a stock that's posted a fast and furious rally in recent months, you could opt to sit through a correction, if you have gains, and even add to the position as the stock finds moving-average support.
You could also take profits and look for the next potential winner with a strong combination of technicals and fundamentals.
Either way, be aware that a pullback after a big rally is both normal and inevitable, even in a top stock in a strong industry.