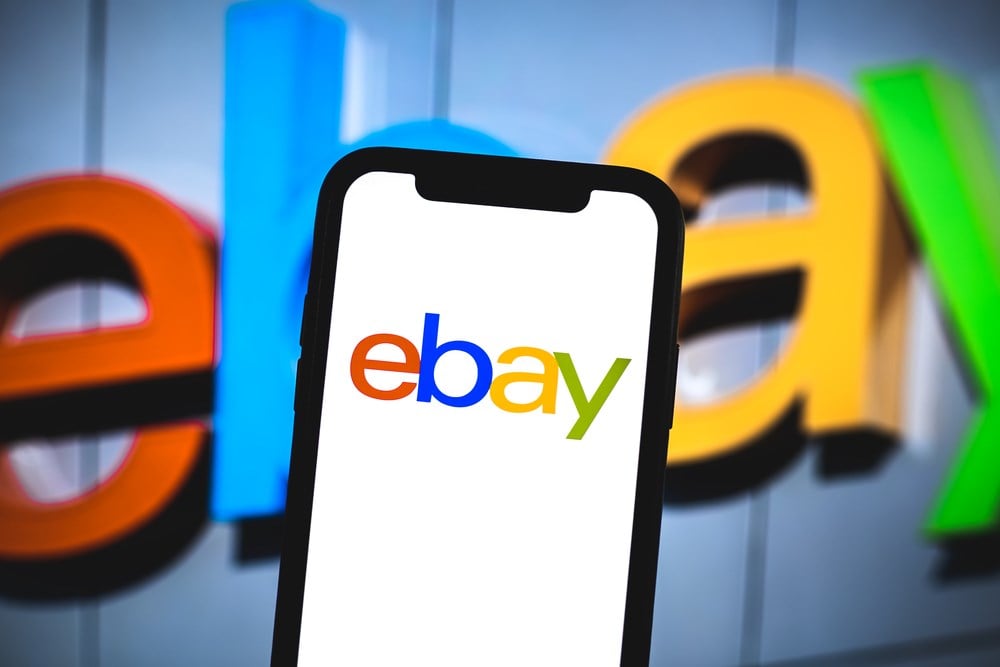 eBay Inc. (NASDAQ: EBAY) beat Wall Street earnings estimates for the second time this year. But unlike the reaction to the first quarter earnings beat, the market isn't buying it.
Shares of the e-commerce platform provider continued to slide last week following a 10.5% post-earnings drop on July 27th. In contrast to rival Amazon.com, which rode a strong Q2 report to a fresh 2023 high, eBay is trading nearly $10 below this year's peak — and nearly 50% off its October 2021 record high.
The post-earnings selling activity stems from 1) a stock market that suffered its worst week last week since the March 2023 Silicon Valley Bank collapse and 2) softer-than-expected third-quarter earnings guidance. 
The midpoint of management's Q3 earnings per share (EPS) range implies a mild 1.5% decline from the same period last year. In the eyes of the market, though, this more than offset Q2 revenue coming in at the high end of guidance and consensus-topping EPS — but it shouldn't have.
Here are three reasons why a market overreaction has presented a favorable entry point for swing traders and long-term investors alike. 
#1 - The Market Has a Case of Myopia
eBay's conservative Q3 guidance relates to several factors. At the top of the list is recent acquisition activity. In May 2023, the company agreed to acquire AI-powered product authentication startup Certilogo. A few months prior, it bought AI fraud detection company 3 PM Shield. eBay's recent buyout spree (largely focused on high-growth potential AI businesses) comes with increased expenses in the short-term but increased opportunity for long-term growth. This points to a classic case of market nearsightedness. 
Management is sacrificing near-term profitability for long-term revenue growth. Investors don't like to see profit margins decline, but in the long run, the temporary reversal will be worth it. In addition to taking an appropriately aggressive M&A stance at a pivotal moment in technology history, eBay is investing in other areas to generate long-term growth.
International shipping, payment tools and advertising all hold promise — but take time to develop. While the market focuses on Q3 results, investors should be looking ahead to better profits in 2024 and beyond.
#2 - The Stock Is Undervalued…and Wall Street Knows It
eBay's tech buying spree has coincided with the launch of several new and enhanced marketplace tools for buyers and sellers. It has placed a greater emphasis on top-performing product categories which should ultimately drive stronger financial results. With activist investors Elliott Management and Starboard Value applying pressure, eBay is hiking dividends and doing large stock buybacks. It is a much more focused company than it was a year ago. The market isn't giving enough credit for all of the above.
Yes, online and mobile commerce competition is fierce. Amazon, Walmart and Etsy remain serious threats to market share. Yet eBay is holding its own with a relentless rollout of 'tech-led re-imagination' projects and on-trend takeovers. 
In spite of the enhanced growth pipeline, it is trading at huge discounts to broadline retail peers. Based on this year's EPS estimate, EBAY has a 10x P/E ratio. AMZN trades at 63x, ETSY at 34x and WMT at 25x. EBAY is the 4th least expensive stock in the entire Nasdaq 100.
Since the Q2 release, the average revised analyst price target is around $50.00. Combined with the revamped $1.00 per share annual dividend, this equates to an 18% total expected return over the next 12 months.
#3 - Technical Oversold Conditions Are Setting In
eBay is flirting with technical oversold levels, according to multiple indicators. On the daily chart, the relative strength indicator (RSI) is at 34. The key level to watch here is 30. If the RSI dips significantly below 30, expect buyers to swoop in. This has happened on three occasions over the past year and, in each case, led to sizable swing trade gains.
The Bollinger band has also historically been a good signal for reversals. eBay rarely dips outside of its lower Bollinger band. Instead, it tends to hover around the lower band for a few days before buying pressure sparks a rally. 
Despite the high volume gap down, the stock is finding support at the $42.92 long-term resistance level. If it can maintain this level and break through resistance around $45 (or better yet $46), things will get reset. A run back into the $50's may soon follow.