Explore the latest Wormhub media release, as the SpaceWorm team bootstrap the ascent into the deepest corners of the Decentralized Finance realm.
United States - February 4, 2023 —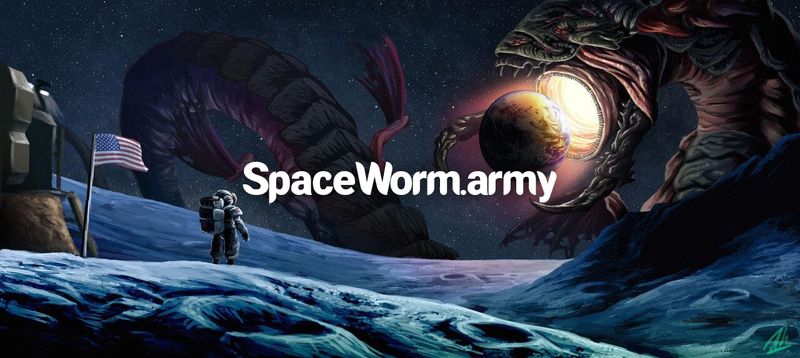 Introduction
SpaceWorm, a community-focused project, is re-introducing itself to the public with the aim of bringing value to all holders and anyone within its ecosystem. As the launch of its first product approaches, the team behind SpaceWorm has unveiled to its community that they have been working hard and will be releasing an early version of their platform to token holders exclusively.

"Our goal is to provide our most dedicated supporters with an exclusive first look into the Wormhub dashboard," says the SpaceWorm team. "We've been curating the dashboard for many months and we want to catch a lot of eyeballs during the inauguration. We believe that this approach will create a fair and equitable distribution of our products, while also marking a great opportunity for our token holders to test out the product and contribute to the development process."

The pre-release will give the most dedicated supporters an exclusive first look into the Wormhub dashboard, a comprehensive DeFi toolset and analytics tracker designed to help navigate the crypto sphere. The SpaceWorm team is excited to have the community involved, and is looking for candid feedback from its token holders to make necessary adjustments before the public reveal.

With the launch of "version 1.0," holders and future NFT holders will have access to advanced features and perks, rewarding their support and dedication. This approach will create a fair and equitable distribution of SpaceWorm's products, while also giving token holders the opportunity to test the product and contribute to its development.

The core focus of SpaceWorm is to create a DeFi toolset to help investors and builders. The centerpiece of the project, Wormhub, is a dashboard for $WORM token holders to visualize charts, stats, and all future perks. The pre-release version of Wormhub focuses on detailed and easy-to-access DeFi and TVL data aggregation, making it a reliable companion to help with smart investment decisions.

Community Involvement

SpaceWorm supports community involvement and thrives on members sharing their thoughts, ideas, and suggestions. The team also welcomes the involvement of influencers aligned with its values, brand, and message. As the launch of the Wormhub App approaches, SpaceWorm has noted that they be focusing on building a reputable image for its platform and establishing trust and credibility for its long-term growth and success.

The SpaceWorm team is dedicated to building a strong and vibrant community and encourages its members to participate in its Telegram chat to connect with others and stay up-to-date on the latest developments. The highly anticipated litepaper is expected to be released around the Wormhub launch time, which is aiming for a pre-release to holders in Q2 2023.
A fun addition from the team
In their latest release a short poem was revealed, showing the teams creativity and tying it in to the project story and intent.
"The SpaceWorm devours the crypto sphere,
A force to be reckoned as it kicks into gear.
With our DeFi toolset, investors can track,
Data to make smart decisions never lack.

The Wormhub, a dashboard for holders to see,
Charts, stats, and alpha will set DeFi free.
Efficiency, stability, and speed is our aim,
Refactoring the framework, for a vision to claim.

The Wormverse, an ecosystem to behold,
With sister project Apeverse, stories still untold.
A market dump arrived, and our community fell,
Disappointed and upset, another story to tell.

Gains return, and SpaceWormies surge,
With hype and articles, interest will reemerge.
Unite in the Telegram chat, and be a part,
Of the SpaceWorm community, where gains start."
Take part

The beginning of the journey into the Wormverse has begun, and the Crypto space should expect to see much more from this ambitious project over the coming year.

Join the Telegram Community to get the latest news and updates: https://t.me/SpaceWormPortal
Links: https://linktr.ee/SpaceWormETH

About Us: Introducing SpaceWorm: A Community-Focused Project for the DeFi Ecosystem SpaceWorm is excited to announce the launch of their platform, Wormhub, a comprehensive DeFi toolset and analytics tracker designed to help navigate the cryptosphere. Wormhub provides token holders with an exclusive first look into the platform, which has been curated for many months with the aim of providing a one-stop hub to consult data for almost everything that can be tracked on-chain. Wormhub is focused on providing detailed and easy-to-access DeFi and TVL (Total Value Locked) data aggregation, making it a step up and trustworthy companion to help make smarter decisions in trading, investing, and market scoping. The pre-release version will be exclusively available to token holders in Q2 of 2023.
Contact Info:
Name: SpaceWorm Team
Email: Send Email
Organization: SpaceWorm
Website: https://wormhub.app

Release ID: 89089662
If you detect any issues, problems, or errors in this press release content, kindly contact error@releasecontact.com to notify us. We will respond and rectify the situation in the next 8 hours.