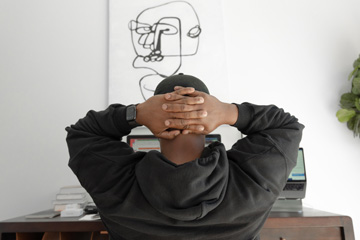 (NewsUSA)

-The number of independent workers, small business owners and freelancers in the United States continues to grow as more workers embrace the flexibility and autonomy of being their own bosses. However, being THE boss also brings the need to wear many hats -- office manager, marketing specialist, accountant, tech support -- all while juggling multiple clients, time zones, and media platforms.
In spite of the global pandemic, the freelance market continues to mature, driving a 22% increase in the workforce since 2019. This trend is expected to continue especially as companies have become more reliant on freelancers for essential contributions to their daily operations. Increasingly, independent workers are now shifting the way they self-identify away from the more conventional titles of "consultant" and "freelancer" in favor of more fluid terms such as "entrepreneur" to match the changing business climate.
According to a recent 2021 survey of more than 200 independent workers by Indy - the all-inclusive, online platform for independent business owners -- approximately 25 percent of respondents identified themselves as "business owners." And regardless, these entrepreneurs, solopreneurs, freelancers and business owners all want the tools and resources needed to help ensure the professional operation of their businesses. That means they want solutions to help manage administrative tasks, including invoicing, billing, dealing with contracts, expenses and organizing workflow.
Smart strategies help independent workers focus on delivering for their clients, maximizing their potential and competing in a decentralized marketplace. Whether they are working strictly on their own, or managing a few other employees in a small venture, Indy helps fill the niche for freelancers and small business owners by offering a complete productivity suite that streamlines operations with the time-saving support features that help any business run smoothly and successfully.
"Ultimately, we believe in fostering community over competition and empowering today's 'indies' - the independent professionals, side hustlers and small business owners, to attain the stability and control required to be more successful, achieve a state of steady income and grow their business," according to Sebastian Gyr, Indy co-founder and CEO.
Indy offers solutions specifically geared for the needs of self-employed business owners with tools that are simple, cost-effective and transferable across devices and platforms. Freelancers can use Indy's Proposal Templates to create new business proposals and land new clients. The tools all integrate to form a seamless workflow for aspiring freelancers who want to simplify their admin. Once a client agrees to a proposal, Contract Templates are available to quickly send the new client a professional contract and start the job. Later, once the work is finished, Indy's Invoice Templates give freelancers a starting point to create a professional invoice quickly. Each invoice can integrate with payment providers like PayPal and Stripe to make tracking payments easy, too. All the tools work together to make running a small business easier.
Today's self-employed business owners take their business seriously, and they deserve the tools and support to make the most of it.
Visit weareindy.com for more information and to create an account.