(NewsUSA)

-  
Back to school season is a flurry of activity for college students and their families. From gathering and packing school supplies and dorm essentials to seeing friends and family one last time before heading to campus, it can be a hectic time. For many students, the last thing on their radar is learning what might be a new, and as you'll see, a critical responsibility – cleaning.
As any college student and parent of a college student knows, germs can spread quickly across campus. However, proper cleaning and hygiene plays a critical role in protecting and maintaining the health and wellness. While data from a recent survey by the American Cleaning Institute (ACI) found nearly all college students recognize having a clean room helps them feel their best, both mentally and physically, nearly 3 in 4 were less than completely prepared to clean on their own once they got to school.
Don't wait for "Parent's Weekend" for some instruction on the cleaning front. Here is some important guidance from ACI's Class of Clean program, which provides concise, step-by-step information and guidance to help college students stay clean, remove that WTF stain and maybe even land a date.
Packing 101: Grab Those Cleaning Essentials
You've got your bedding, new notebooks, and chargers, but what about those cleaning supplies? For some students, heading off to college marks the first time they are responsible for chores like cleaning and laundry. For 1 in 5 students, a lack of cleaning supplies and cleaning knowledge prevents them from keeping tidy. Parents – as your child gears up to leave the nest, make sure they have what they need to give their space a clean start, like an all-purpose cleaner and vacuum. Check out the "Move-In checklist" for more tips on cleaning once you've arrived on campus.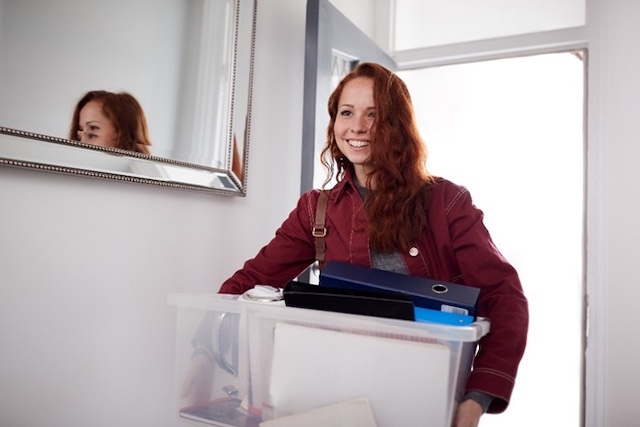 Avoid an Avalanche of Chores by Cleaning Regularly
Trying to tackle all cleaning tasks at one time, like before a big date, can be time-consuming, exhausting, and stressful. According to ACI's survey, when it comes to student dating, lack of cleaning and hygiene is like school on Saturday...NO CLASS! In fact, nearly half of college students would be very or somewhat likely to walk out if they saw their date's room was a mess. Divide your cleaning chores into daily and weekly tasks to make cleaning manageable. Daily tasks could include cleaning up visible messes, vacuuming the floor of your bedroom, and cleaning and disinfecting frequently touched surfaces, like doorknobs and light switches.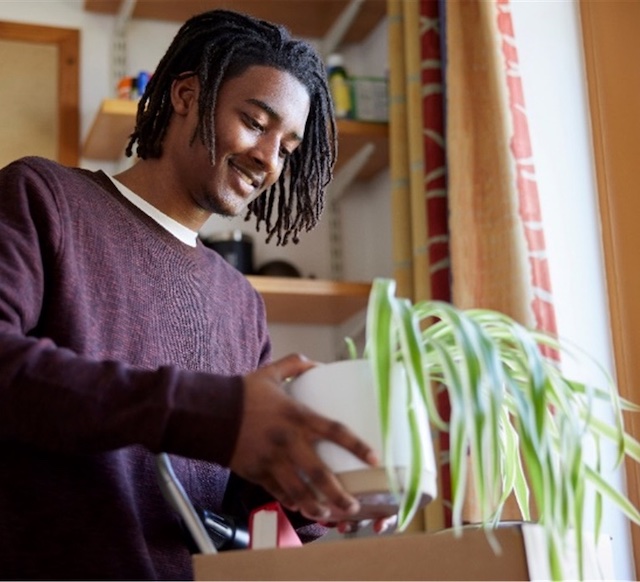 Don't Let Cleaning Be a Source of Tension with Roommates
Everyone wants to get along with their roommate, but a messy room can lead to problems. In fact, 71% of respondents with roommates say they argue over cleaning. When you arrive on campus, establish cleaning responsibilities and decide which chores need to be completed on a daily or weekly basis. Because germs can spread quickly in shared living spaces, if you or your roommate feel ill, increase your cleaning practices to keep germs from spreading. Read ACI's "Good Roommate Checklist" and "Sick Roommate Guide" to help avoid conflict and keep each other healthy throughout the school year.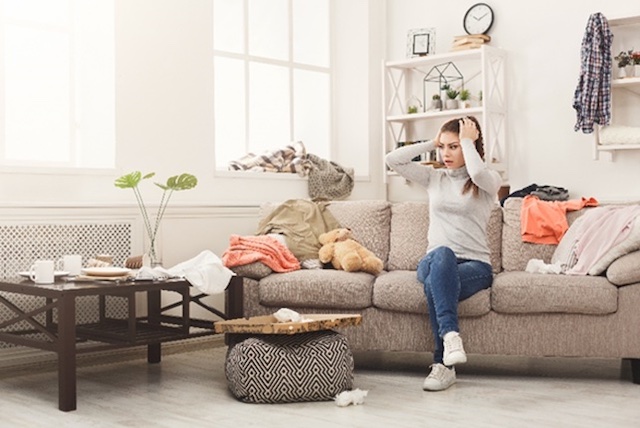 Tell Your Stains Who's Boss
Don't show up to a party with a stain on your shirt because you didn't know how to wash it properly. If this will be your first time tackling the laundry since moving away from home, have no fear! Pay close attention to the fabric care instructions on your clothing labels and following a simple wash schedule to ensure you know when to wash different types of clothes.
This fall, make sure you are prepared with the cleaning products and resources you need to have a successful and healthy school year. For more information and on- campus cleaning tips, visit https://www.cleaninginstitute.org/classofclean