Rynthia Rost of GEICO (Ret.) will receive the Champion Award.

Los Angeles Mayor Eric Garcetti, Los Angeles County District Attorney George Gascón, and California Community Foundation President and CEO Antonia Hernandez to deliver remarks.

LOS ANGELES - Nov. 9, 2021 - PRLog -- The Latino Leaders Network (LLN), a non-profit organization dedicated to "Bringing Leaders Together", will convene the 65th Latino Leaders Luncheon Series to honor Danny Trejo with the Eagle Leadership Award and Rynthia Rost of GEICO (Ret.) with the Champion Award. Hosted by Latino Leaders Network Chairman Mickey Ibarra, the event will take place on Thursday, November 18, 2021 at 11:30 a.m. to 2:00 p.m. PST at The California Club in Los Angeles, CA. Los Angeles Mayor Eric Garcetti, Los Angeles County District Attorney George Gascón, and California Community Foundation President and CEO Antonia Hernandez will deliver special guest remarks.

Actor Xolo Maridueña will deliver pre-recorded video remarks to introduce his mother Carmelita Ramírez-Sánchez, Executive Director of the Boyle Heights Arts Conservatory, the luncheon community partner.

The event will convene elected officials, policymakers, corporate executives, opinion leaders, community activists, industry experts, and political insiders.

WHAT:

The 65th Latino Leaders Luncheon Series is scheduled to convene in Los Angeles on Thursday, November 18, 2021 from 11:30 a.m. to 2:00 p.m. PST at The California Club. For the safety and comfort of everyone, all guests must be COVID-19 vaccinated.

The event will honor Danny Trejo, actor, author and entrepreneur, with the Eagle Leadership Award, and Rynthia Rost of GEICO (Ret.) with the Champion Award. Boyle Heights Arts Conservatory will serve as the community partner.

Courtesy of Anheuser-Busch, guests will receive a complimentary copy of Latino Leaders Speak: Personal Stories of Struggle and Triumph edited by Latino Leaders Network Chairman, Mickey Ibarra and a curriculum guide.

Courtesy of David Ibarra Enterprises, guests will also receive a copy of Trejo: My Life of Crime, Redemption and Hollywood, authored by Danny Trejo, and Stop Drifting, authored by LLN board member David Ibarra.

WHEN:

Thursday, November 18, 2021
11:30 a.m. - 2:00 p.m. PST

WHERE:

The California Club
538 Flower Street Los Angeles, CA 90071
(Invitation-Only; Vaccination Required)
Press interviews to be conducted off-site.

WHO:

Speakers
Mickey Ibarra, Chairman, Latino Leaders Network (Host)
Danny Trejo, Author and Actor (Eagle Leadership Award)
Rynthia Rost, VP for Public Affairs, GEICO (Ret.) (Champion Award)
George Gascón, Los Angeles County District Attorney
Antonia Hernandez, President, California Community Foundation
Carmelita Ramirez-Sanchez, Executive Director, Boyle Heights Arts Conservatory
Sponsors
PEPSICO (Premier Sponsor)
Verizon (Co-Sponsor)
Bank of America (Network Sponsor)
Edison International (Network Sponsor)
Anheuser-Busch (Book Sponsor)
Southwest Airlines (Official Airline)
Waste Management (VIP Sponsor)
David Ibarra Enterprises (VIP Sponsor)
HDR (VIP Sponsor)
GEICO (VIP Sponsor)
Walmart (VIP Sponsor)
Rick Baker (VIP Sponsor)
JPMorgan Chase & Co. (VIP Sponsor)
Fernández Cervantes (VIP Sponsor)
Partners
Boyle Heights Arts Conservatory (Community Partner)
LATV (Media Partner)
WHY:
The Latino Leaders Luncheon Series is convened by invitation-only to provide a platform for prominent Latino leaders to share their personal story of obstacles overcome to achieve success. In addition, it provides a networking opportunity for elected officials, policy makers, corporate executives, opinion leaders, community activists, industry experts, and political insiders. The program includes the presentation of the Eagle Leadership Award to a national leader who has made a significant impact on the lives of Latinos living in the United States. It also features a community partner serving the Latino community. The Champion Award will be presented to a retired sponsor to recognize an outstanding level of support over a significant time period.
###
About Latino Leaders Network
The
Latino Leaders Network
is a non-profit-organization dedicated to "Bringing Leaders Together" to establish relationships, build unity, and share our personal stories. Mickey Ibarra, Founder and Chairman, served as Assistant to the President and Director of Intergovernmental Affairs at the White House for President Clinton, 1997-2001.
Photos: (Click photo to enlarge)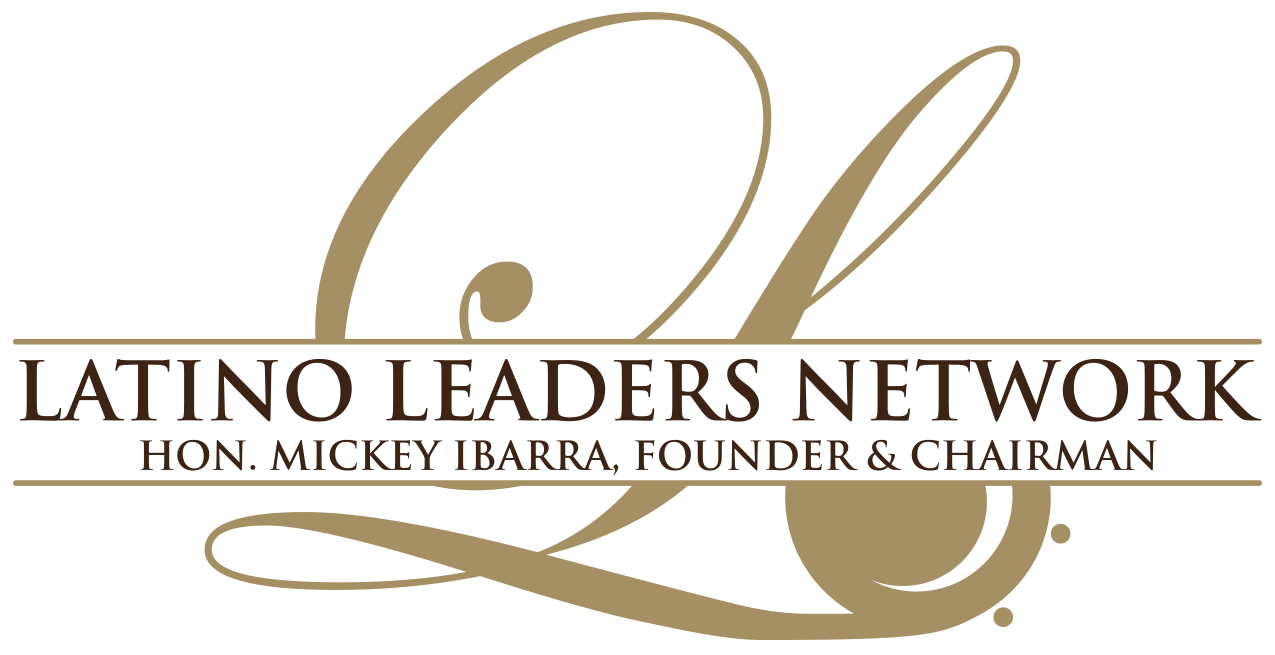 Read Full Story -
Actor Danny Trejo to be honored at 65th Latino Leaders Luncheon Series
|
More news from this source
Press release distribution by PRLog