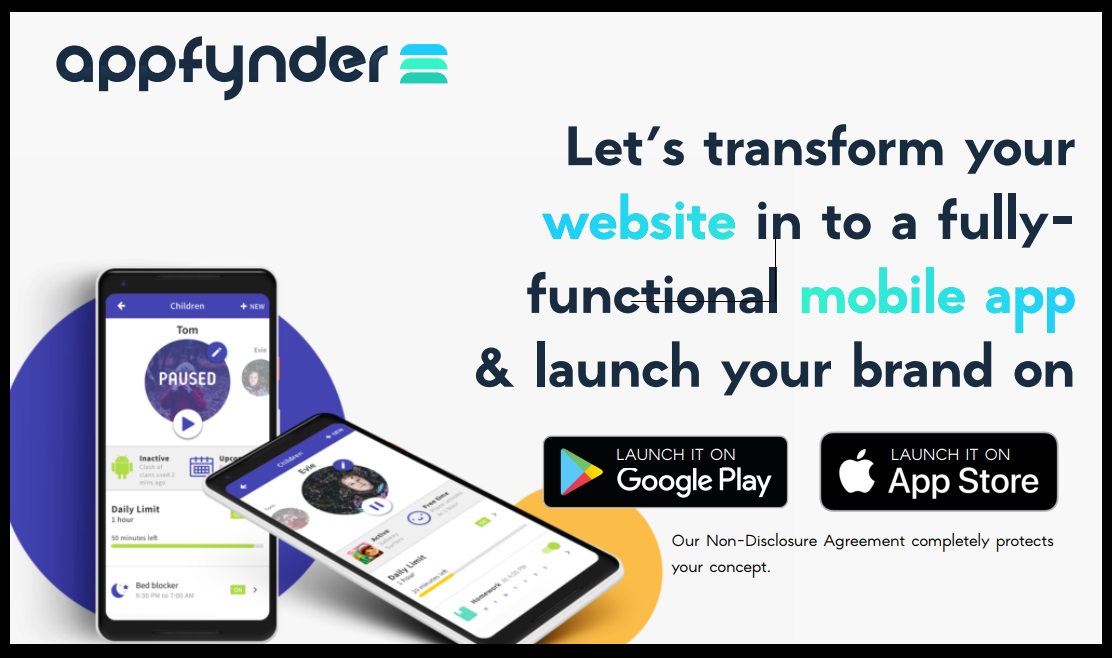 By Maren Djamyl
Dallas, TX, 22nd May 2023, ZEX PR WIRE, Web2App by Appfynder is service hard to believe, although it is empowering businesses and individuals alike to quickly and effortlessly transform their web presence into powerful mobile applications but we took a deeper look in to what exactly is being offered.
But wait: 
What is Web2App?
Web2App converts your website into a fully functional mobile application that is compatible with both iOS (Apple) and Android, it takes less than a week and less than a grand for customers to succesfully get their Mobile App ready! Web2App's launch is scheduled for mid-July. However, Early Bird access is available which is discounted and provides free of charge features such as Premium Support and Complimentary iOS version of your app. Web2App has successfully assisted numerous customers in realizing their mobile app dreams. Web2App has emerged as a game-changer for businesses seeking to tap into the vast potential of mobile platforms.
We requested a 30-minute demo from Team Appfynder, and their product specialist, Trevor Kidd, and his team detailed the process of developing such a value-driven solution. They noted that the majority of their customers have had negative experiences with teams promising to create apps but failing to deliver. Appfynder has a perfect solution for all such individuals and business looking to create a mobile app on a budget.
"Technologically, it is a PWA a progressive-web application", said Hasan Ul Shaheer, Sr. VP – DevOps – Appfynder "The success stories of businesses that have already harnessed the power of Web2App are a testament to its effectiveness. With its user-friendly interface, intuitive features, and cost-effective pricing, Web2App has become a reliable partner for those seeking to unlock the potential of mobile applications."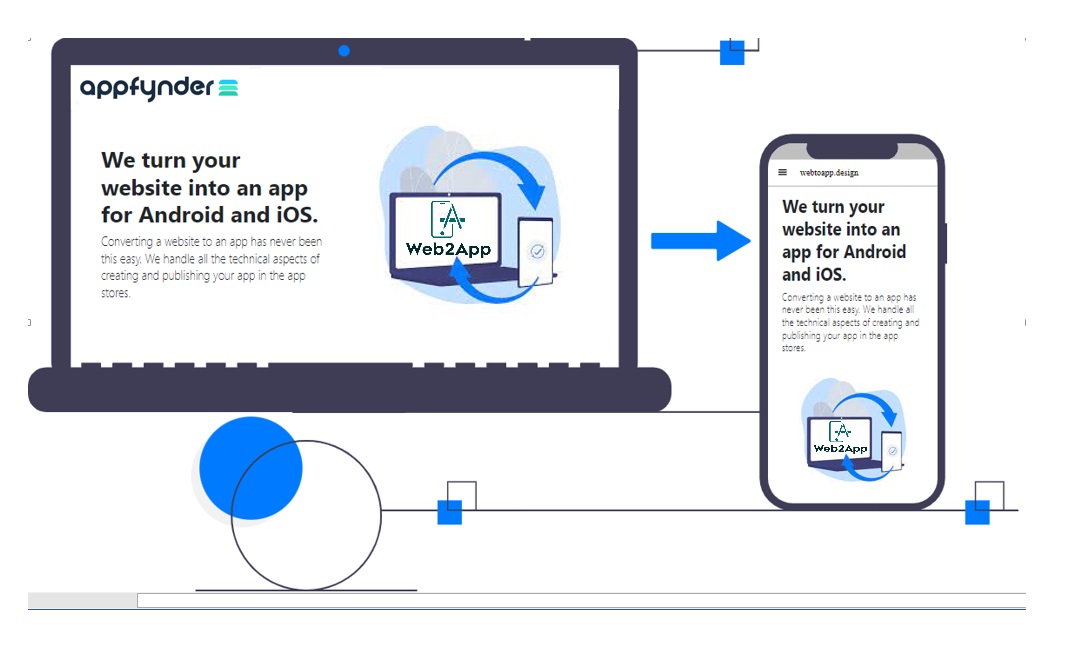 Web2App has emerged as a game-changer for businesses seeking to tap into the vast potential of mobile platforms. Here are ten scenarios where Web2App has proven instrumental in facilitating the transformation of the web to app experience:
E-commerce Excellence: Online retailers can effortlessly transition their web stores into fully functional mobile apps, enhancing user experience, streamlining purchases, and driving higher conversions.
Engaging Education: Educational institutions can create interactive learning experiences through mobile apps, providing students and teachers with convenient access to educational resources, announcements, and collaboration tools.
Seamless Service: Service-based businesses such as salons, spas, and fitness centers can utilize Web2App to offer appointment booking, loyalty programs, and personalized notifications, fostering strong customer engagement.
Real Estate Revolution: Real estate agencies can showcase property listings, provide virtual tours, and enable secure communication between buyers and agents, all within their own branded mobile app.
Restaurant Resonance: Restaurants and food delivery services can boost customer satisfaction with customized mobile apps that offer easy ordering, special promotions, and loyalty rewards.
Traveling Convenience: Travel agencies and hospitality businesses can develop comprehensive mobile apps that provide users with itinerary planning, booking capabilities, and real-time updates for a hassle-free travel experience.
Event Enhancement: Event organizers can leverage Web2App to create engaging event apps, facilitating seamless registration, agenda browsing, networking opportunities, and push notifications for updates and announcements.
Financial Flexibility: Banks and financial institutions can provide their customers with secure mobile banking apps that offer account management, transaction history, and personalized financial advice.
Health and Wellness: Healthcare providers and wellness centers can improve patient care by offering mobile apps that enable appointment scheduling, prescription refills, telemedicine consultations, and health tracking features.
News on the Go: Media organizations and news outlets can engage their audience by delivering real-time news updates, personalized content recommendations, and interactive features through mobile apps.
The Early Bird offer provides an exclusive opportunity to embark on their mobile app journey at a fraction of the cost. By availing the 50% discount, businesses and individuals can seize the competitive advantage of mobile platforms without breaking the bank. Furthermore, Web2App's Early Bird access also includes a  complimentary Apple version which adds even more value to the package, allowing customers to target a wider user base and maximize their app's reach. The inclusion of the Apple version ensures that businesses can cater to the diverse preferences of their customers and embrace the Apple ecosystem seamlessly.
In conclusion, Web2App stands at the forefront of the web to app transformation, enabling businesses and individuals to realize their mobile app aspirations with ease and affordability. Their team can be reached out at team@appfynder.com
About the Author
Maren Djamylis a technology enthusiast and journalist dedicated to exploring and highlighting innovations that shape our digital world. With a keen interest in mobile app development, Maren aims to inform and inspire readers about the transformative power of services like Web2App.